About the Photomemoirs team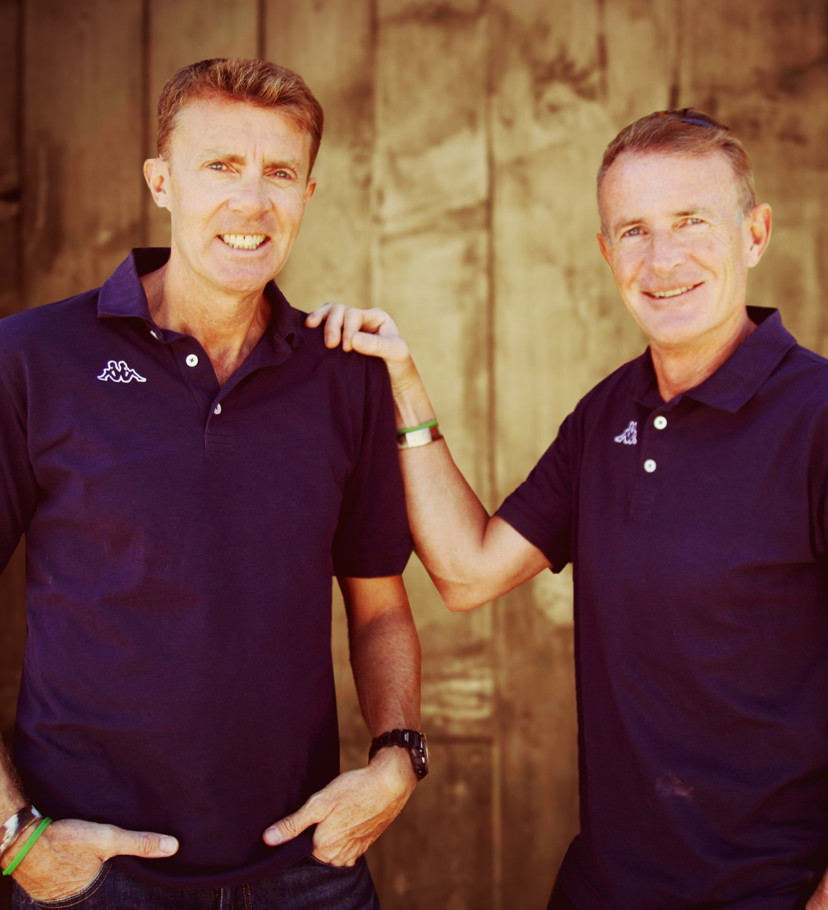 Peter & Carl Williams
Creators and authors
Photomemoirs
Fun and easy way to write memoirs
Hi, we're Carl and Peter Williams, brothers and founders of Photomemoirs. Thank you for visiting our website and reading our books. In 2016 by combining our skills from digital technology and entertainment we created a simple way for people who are wonderful storytellers but not necessarily wonderful writers, to "write" a memoir.
That's what Photomemoirs is. Users find treasured photos and tell the stories behind them while recording. We take the stories recordings and photos and after a bit of editing we publish it as a Photomemoir book.
The first book "Copenhagen to Ipoh." Our mother Lisette, always up for a new adventure, kindly "volunteered" to be the first Photomemoirs "writer". This book is a collection of her funniest stories told by herself, recorded and then edited and published. In her own words it's the story of her first two years of marriage in Malaysia as a British Army wife in the late 1950s. It was published in 2017, 60 years after she arrived in Malaysia and it amuses Mum no end, that at age 81, she became a published writer.

The second Photomemoirs book is a collection of stories that were already penned, but never published. The author is one of our mum's best friends in the army, the late Ruth Bird. Ruth's lovely daughters, Leslie and Stephanie liked our mum's book so much, that they dug out Ruth's collection of stories from her many years as an army wife all over the world. Leslie and Steph spent hours finding the photographs to go with the stories and that's how the second Photomemoirs book entitled "Turquoise Ink," came to be.

We are eternally grateful to these two army wives for helping us launch Photomemoirs and only wish their husbands Major Nigel Williams and Colonel John "Dicky" Bird could have been here to see it. How proud they'd be. Specials thanks to other members of the Williams and Bird family. Writing a Photomemoirs is a real family project and provides many hours of pleasure and fun.
As well as publishing new Photomemors books, Carl and Peter are also authors themselves having written 3 books in their proprietary health and happiness lifestyle series which they call the Stepbac® method.
Passeig de la Unió s/n, 43820 Calafell, Spain