Write a memoir using Photomemoirs
How to write & publish a photo memoir
How Photomemoirs works
Looking for a fun and easy way to write a photo memoir?

Please try Photomemoirs. We won't let you down. It works like this. You choose a theme for your memoir. Then choose your most memorable photos and organise them. Next record or write the stories of the events and experiences nased on the photos. Then upload the stories and photos to us and we'll do the rest. Your Photomemoirs editor will help you from start to finish.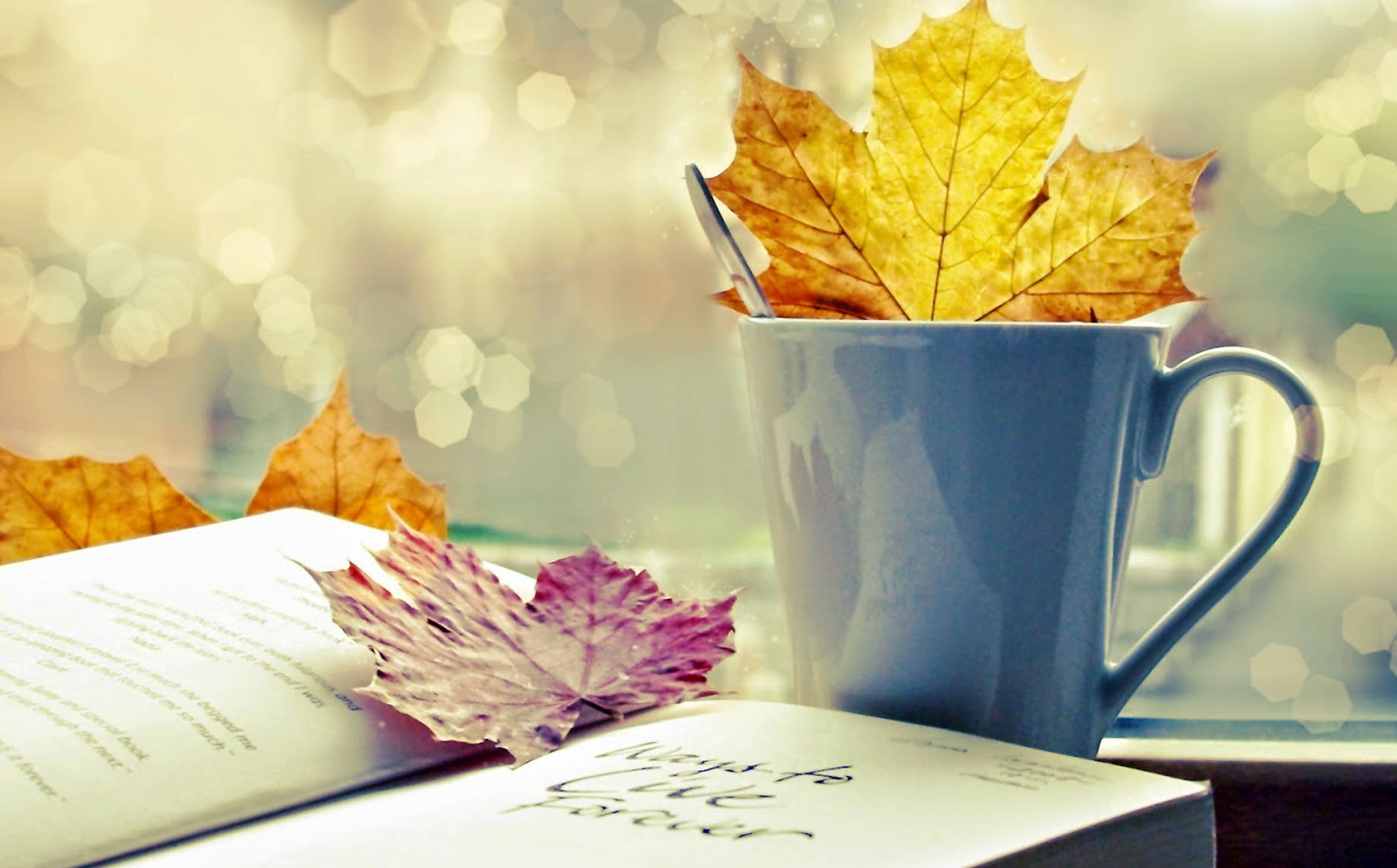 How to write a photo memoir
The Photomemoirs system is an easy and fun way for people who don't really consider themselves as "writers" to be able to write and publish a memoir on Amazon in paperback and ebook format.

The Photomemoirs method works like this: When you order a photo memoir from us, we send you our "Photomemoirs Starter Kit."

Your Photomemoirs Starter Kit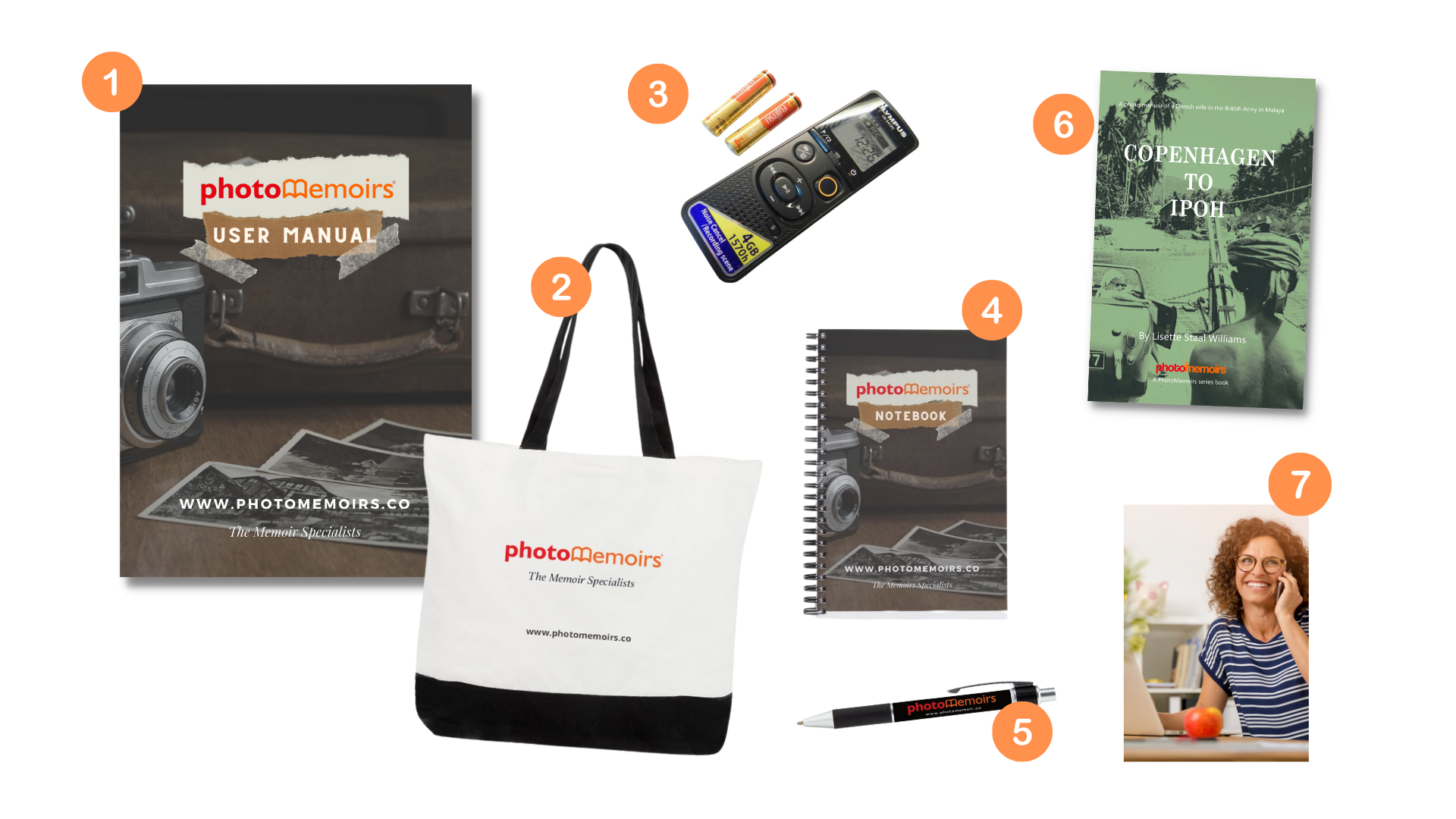 What's in your Photomemoirs Starter Kit
Your Photomemoirs User Manual with instructions, photosheets, post-it pad, paper clips and even a pencil and eraser
Photomemoirs Tote bag
Olympus dictaphone with instructions
Photomemoirs notebook
Photomemoirs pen
Original Photomemoirs published paperback (might be sent by separate mail)
A welcome call and five hours of online training, advice, and support from your personal Photomemoirs Editor

Your Photomemoirs Editor
We will assign one of our Editors to support and guide you from start to finish.
You get started by deciding on a theme and a structure for your memoir. It couild be your whole life or parts of your life.Your Editor can help you.

When you have a memoir theme, then choose 60, 100 or 120 of your own photographs thjat match your theme and sort them into the order that matches the structure

The next step is to make reminder notes about each story using the supplied photosheet.

These notes will be used to make a voice recording of each story using the supplied dictaphone. If you prefer you can write yout stories instead of recording them.

Your Photomemors User Manual has instructions and support for how to make recordings, how to convert photographs to digital images and how to send both image and voice recording files to us. You Editor will help you.

When we have all your image and audio files, your Editor will transcribe, edit and format them to create your memoir book.

Your Editor will also work with our graphic designers to design a book cover.

You will have full approval throughout the process. When your book is ready for publishing, we will send you a proof edition copy for final approval. After you have approved it, it will be submitted to Amazon for publication in paperback and e-book editions.

After publication you will get 5 editions of the paperback book. Your book will be available on Amazon for friends and family to order in paperback or digital editions.
No writing skills needed
You don't have to order any books up front and you don't have to be a writer or have writing skills. All you have to do, is collect your favourite photos and tell the story behind them - just as if you were showing your friends or family a photograph and telling them about it.
We like to say that Photomemoirs is more than a photo album but less than an autobiography. Think of it like as an "expanded" photo album with more stories about each picture and not just a caption. Photomemoirs.co is a real book but much easier to write and structure than a traditional autobiography.

For inspiration have a look inside the first published Photomemoirs book which is called "Copenhagen to Ipoh" It tells the story of 2 years spent in Malaysia in the 1950 by a Danish girl who became a British Army wife.
What can a photo memoir be about?
A photo memoir book can be about a variety of subjects. It could be, for example,
a life story

a family history

a special event or time in your life

a business that you owned or worked in.

a person you want to remember or a place you lived

a special journey

a collection of highlights of your life

or something else...